幼兒瑜珈





Mommy/ Daddy Toddler Yoga



媽咪/爸爸幼兒瑜珈是個好玩及可訓練體力.專心度.柔軟度和平衡的親子活動。

每一堂課會圍繞在一個故事或旅程。

課堂會用瑜珈,遊戲,歌曲,舞蹈,來促進健康增加親自信任及幼兒的想像力。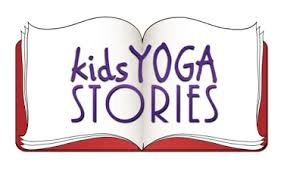 全勤將頒發媽咪幼兒/爸爸幼兒證書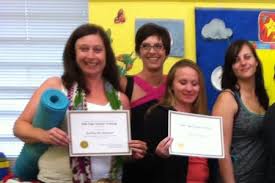 課程的目標是增加您與幼兒的情感.,同時也強化您與幼兒的健康。該課程將專注於整個身體,讓媽媽的身材更美麗,更有體力與精神應付此階段的彎腰及此階段的育兒挑戰.

我們了解每一個媽媽和孩子都會有不同的需求。你的孩子當時可充分參與或與自己玩。課程需要一點時間適應。關鍵是放輕鬆及保持快樂的心情!

此課程適用於剛要學走路及初學走路的幼兒(約1歲~3歲)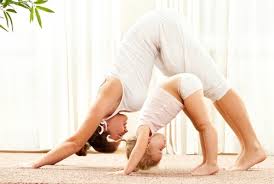 Mommy Toddler Yoga is a great way to play together while encouraging focus, concentration, strength, balance, and flexibility for both Mom and toddler. Classes are designed around a story or a journey to a far off place. I use yoga poses, games, songs, dance, and other activities to engage your child's imagination in a way that promotes heath, wellness and togetherness.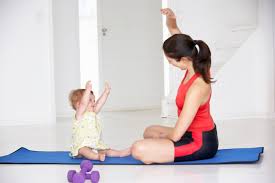 There are no expectations, each mommy and toddler will have different needs. You child might fully participate or play on their own. It may take time for them to get use to the class. The key is to relax and have fun!
Mommy Baby class for June every Mon, Wed, Fri 9-10 that focuses on getting mommy back in shape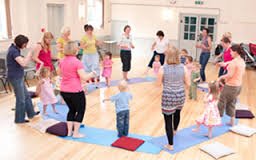 The goal of the class is to bond with your baby and to develop a healthier body and mind. The classes will focus on strengthening our whole body so that we can look and feel better. We will build up our body and mind to deal with the rigors of being a mom, carrying around our baby and all the stuff they require, the constant bending over, and the mental stress of caring for you adorable baby.
There are no expectations, each mommy and baby will have different needs. Your baby doesn't need to be a perfect, quiet baby. Everyone in the class is also a mom (I am a very happy aunt who loves to borrow her nieces and nephews), so if your baby cries, gets squirmy, needs to be fed or changed or you need to take a rest everyone will understand. I can also help you find a version of the pose to keep you and your baby happy. This class is here to support you as a mother first. The classes are designed so you can hold your baby the whole class (great toning for the arms) or place him/her next to your mat, or any combination of both.
備註:滿四對開班 (minimum enrollment: 4)